Artist residency, Aberdeen, January - June 2007
Tillydrone, a community of 4000 inhabitants, was one of seven so-called regeneration areas in Aberdeen - an area with high concentrations of social housing, unemployment, drug and alcohol misuse, crime and anti social behaviour – in brief, a community with a reputation.
During a six months artist residency Eva Merz experienced the community close-up; researching regeneration plans, meeting people, photographing, interviewing and making public art in collaboration with local citizens.
The project was finalised in a publication, launched at a local community event.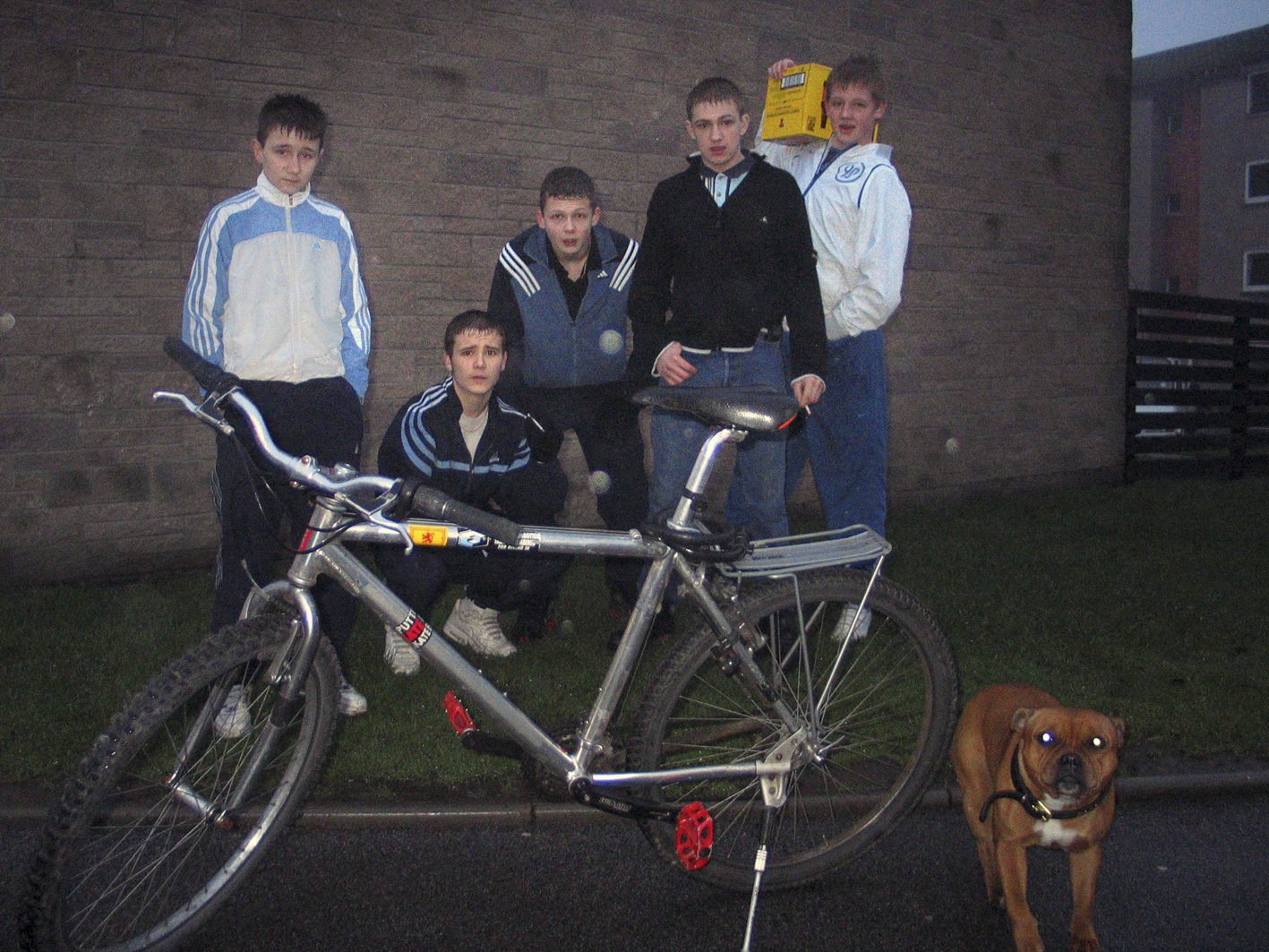 Tilly boys with stolen mountainbike, Tillydrone, January 2007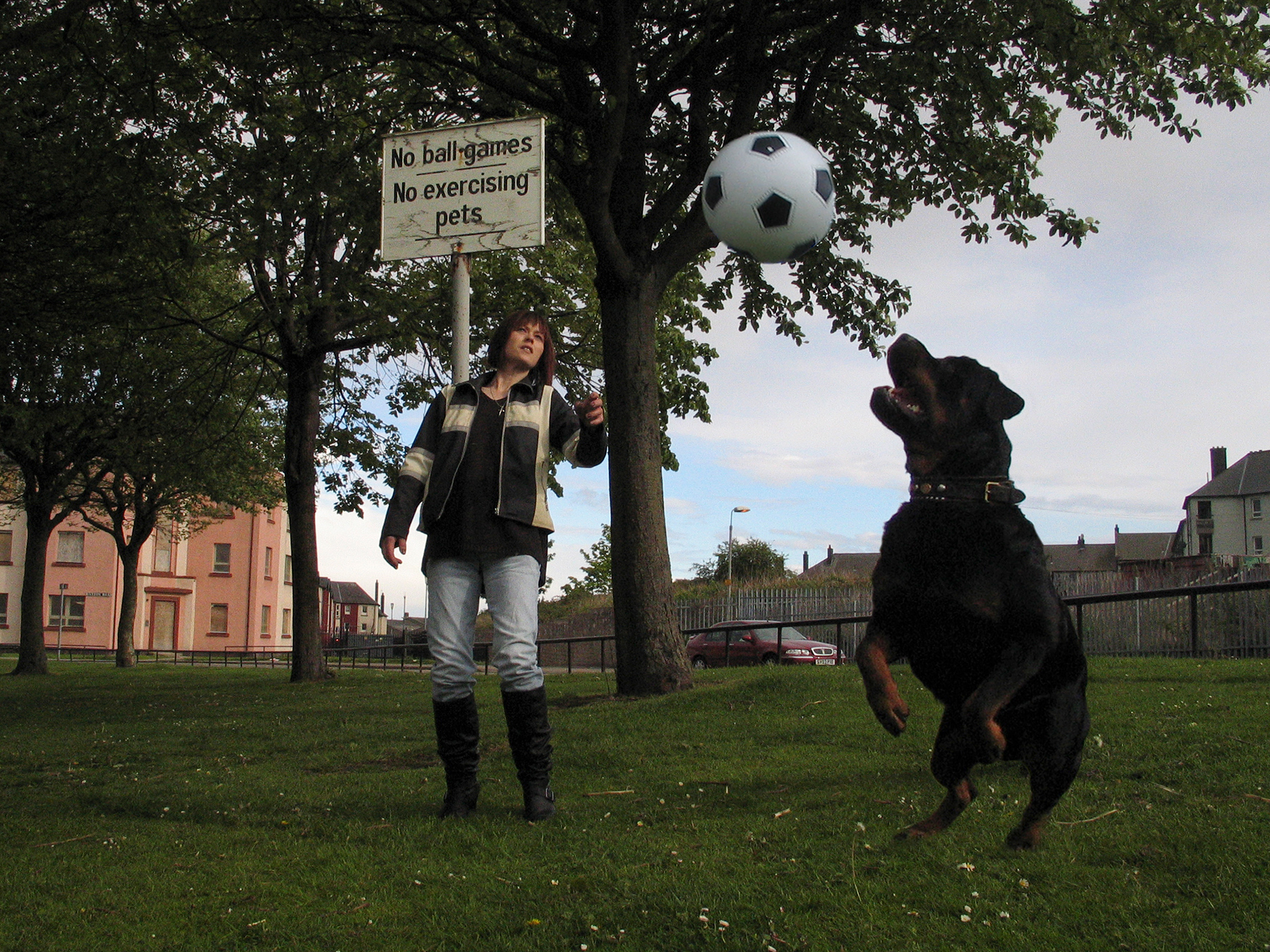 Dianne and Max, Tillydrone, January 2007
Photo documentation: 70 'No Ball Games' and other prohibition signs. Tillydrone, January 2007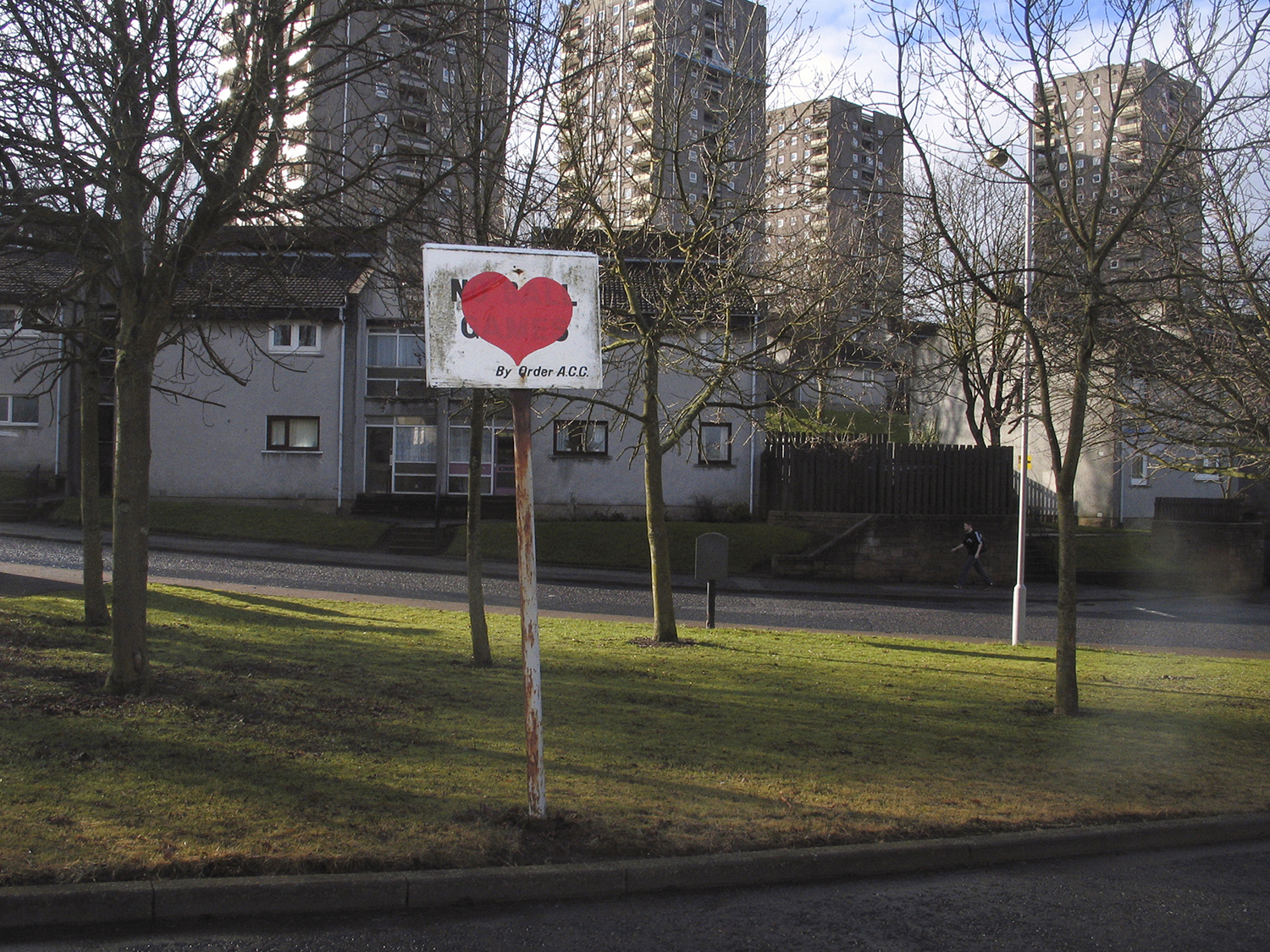 Photo documentation: Valentine's Day, vinyl love heart on prohibition sign. Tillydrone, February 14, 2007
Photo documentation: Vinyl love hearts on 70 prohibition signs. Tillydrone, February 2007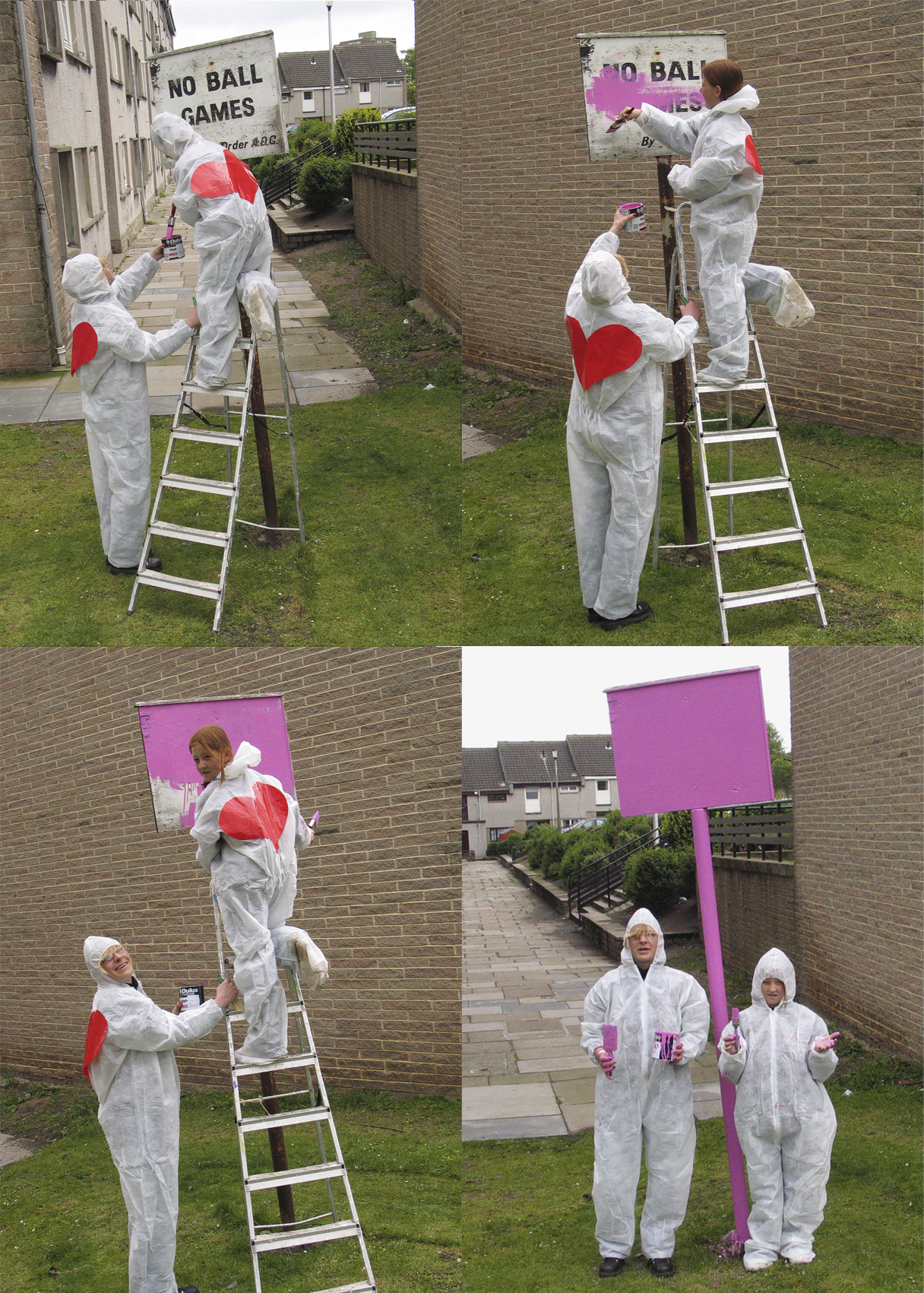 Photo documentation: 'Love Patrol', painting prohibition signpost, Tillydrone, March 2007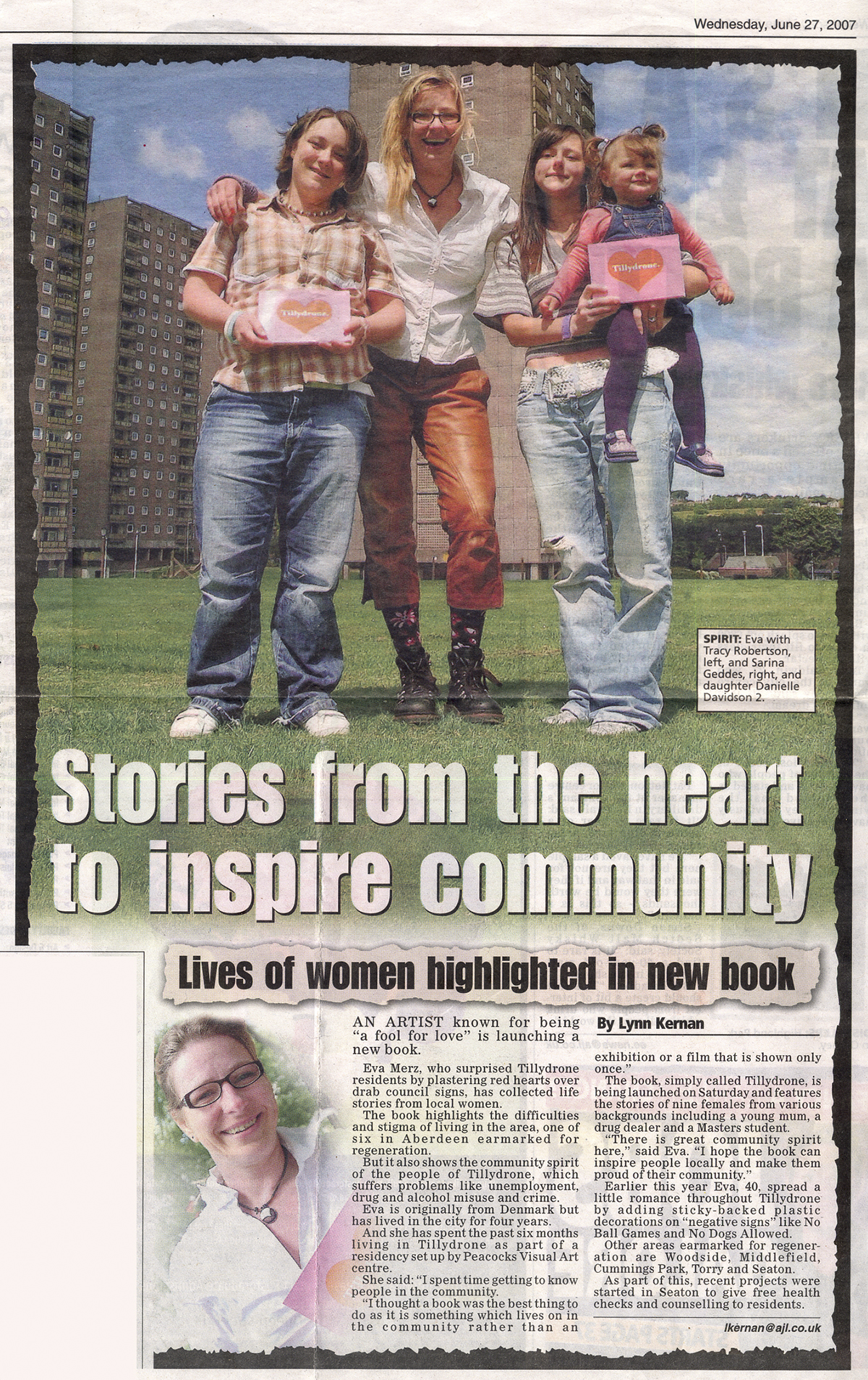 Article in Evening Express, June 27, 2007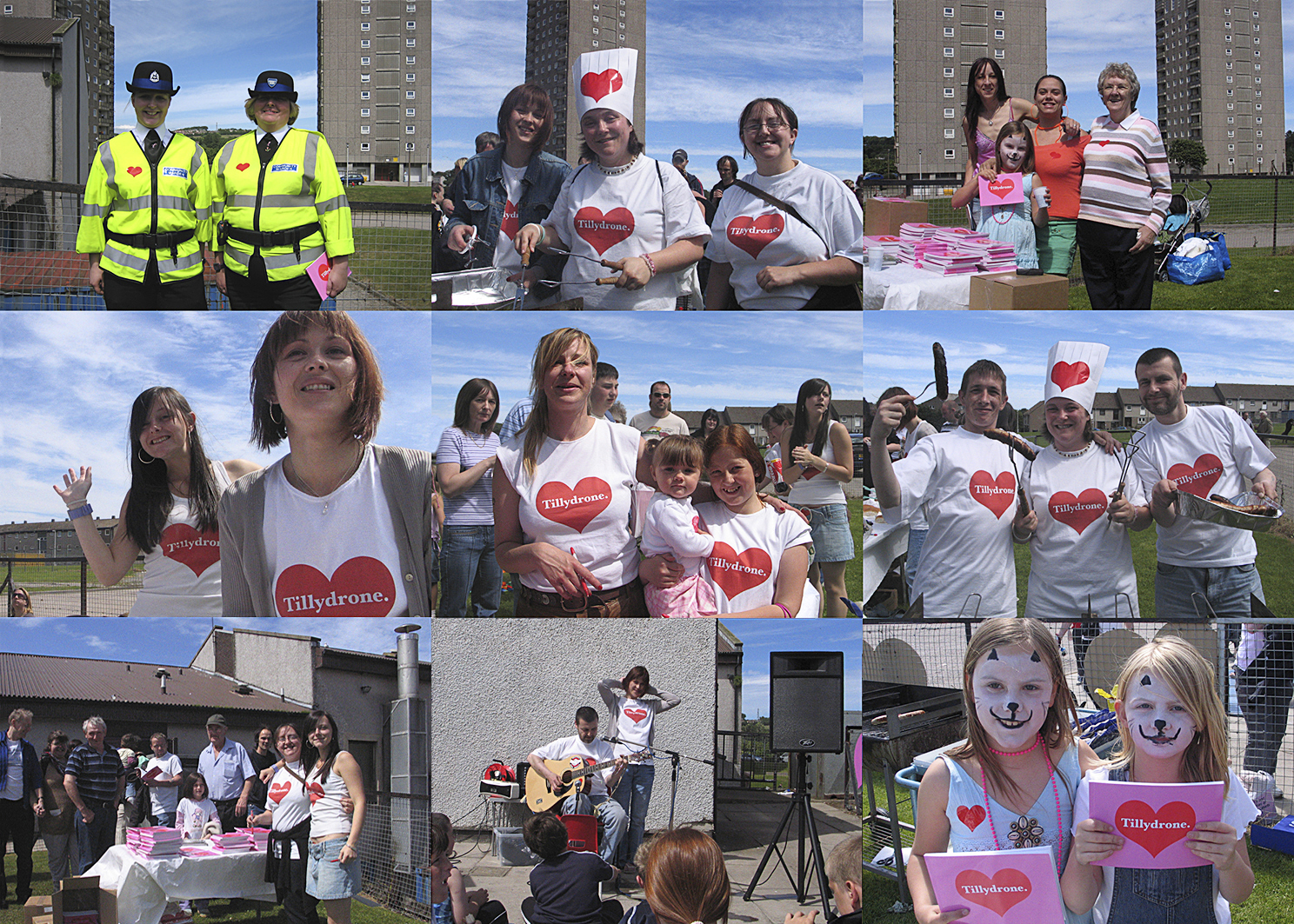 Photo documentation: Launch of the publication 'Tillydrone'. Aberdeen Lads' Club, Tillydrone, June 30, 2007
Funded by Scottish Arts Council as part of the Partners Artist Residency Programme, in collaboration with Peacock Visual Arts, Aberdeen
More information about this project: www.newsocialartschool.org - Tillydrone