Get a Fucking Job - The truth about begging
Eva Merz and Bob Steadman, collaborators. Aberdeen, October 2005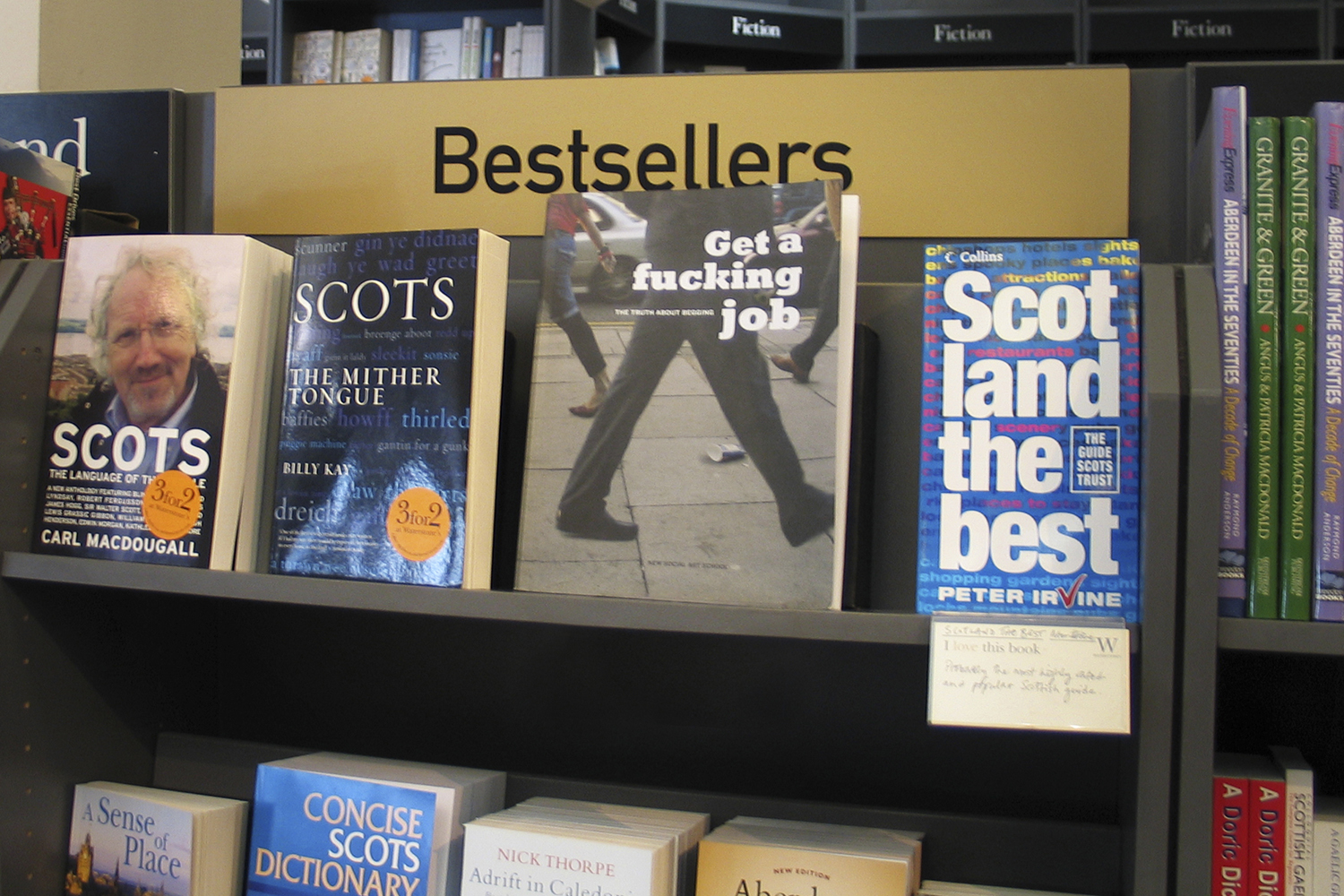 Photo documentation: Waterstone's bookstore, Aberdeen, April 2006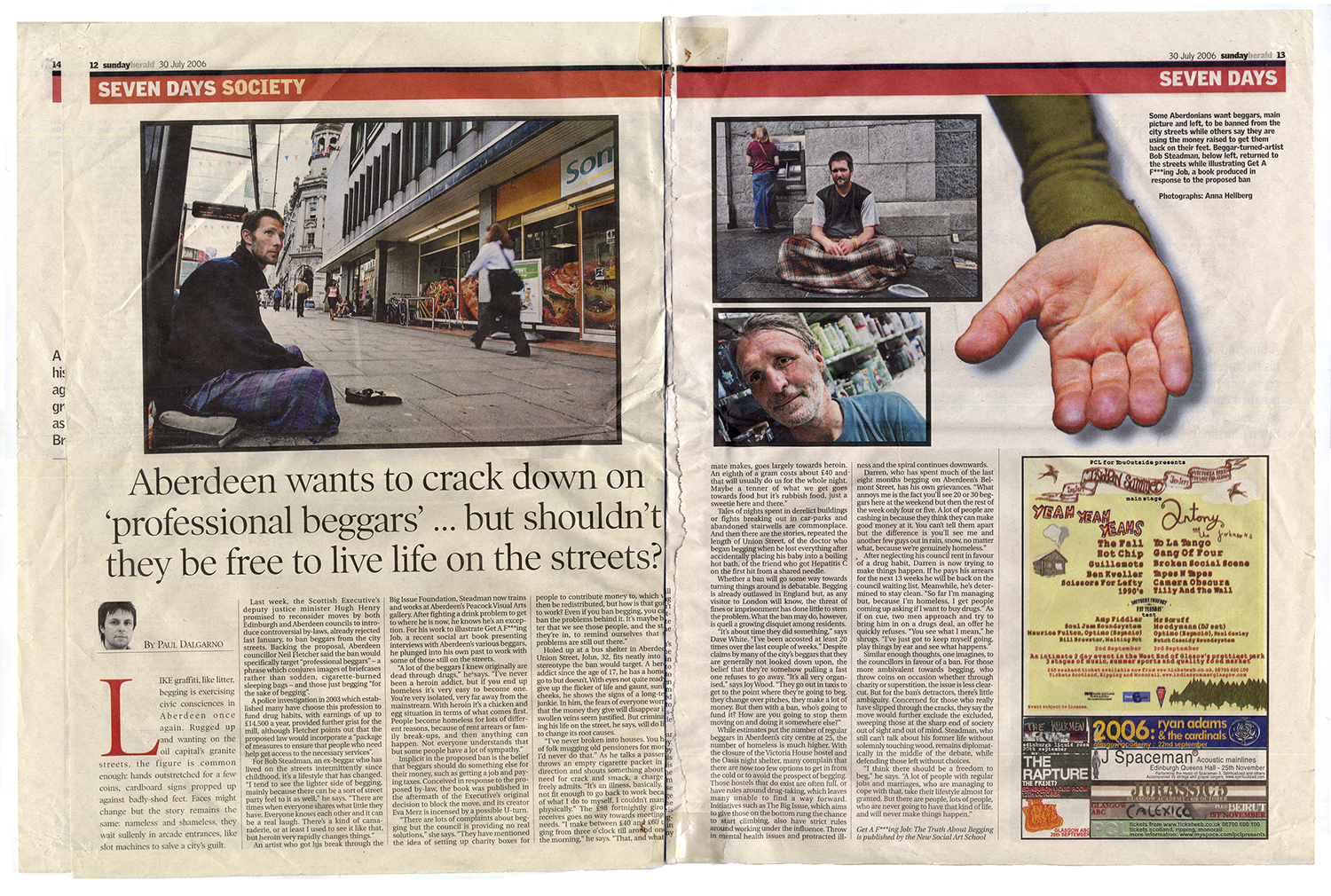 Article in Sunday Herald, July 30 2006
New Social Art School's first publication addresses the issue of street begging. In 12 interviews the street people tell about themselves and provide fresh understanding about begging, homelessness, addiction problems – and questions how society deals with these issues. The book stimulates reflection about the role of socially committed artists and the building of alternative networks.
The book was initially triggered by Aberdeen City Council's proposal to ban begging, supported by a local press campaign, which completely excluded the people concerned. The book challenges this one-sided approach to a serious social problem and takes an opposite stand; from the beggar's point of view.
The interviews and dialogues are the rarely heard voices from below - the street people tell it like it is, who they are and how they see themselves in the city. They provide fresh understanding of the root causes of begging; homelessness, addiction problems, social poverty, and how society deals with these issues.
New Social Art School was an arts movement founded in Aberdeen by artist Eva Merz, who, in collaboration with others, set out to intervene in social and political contexts. In this project Merz invited ex-homeless artist Bob Steadman to contribute with his ideas, experience and artwork. Through this book they attempted to provoke a much needed public debate.
Project by Eva Merz in collaboration with Bob Steadman
Funded by Scottish Arts Council
Review: Get a Fucking Job – the truth about begging
More information about the project: www.newsocialartschool.org - Fucking Job