A four months artist residency with Deveron Arts, Huntly, Aberdeenshire, Scotland
Looking at the problem of declining retail in rural communities.
Merz's time in Huntly culminated in an installation, a performance and a public panel discussion entitled EMPTY SHOP / MODERN MONUMENT. The artist turned an empty 1930's grocers shop into a 'Modern Monument' by bringing together issues addressing heritage, history, business, tourism and culture, and thereby connecting commercial issues of a small rural town to wider global contexts. The installation was set up as a merchandise display typical to souvenir objects of our heritage properties. All the merchandise are limited editions, signed by the artist.
Huntly was once a prominent market town, though in the advent of urban development and its reach into rural areas, the town is now filled with a growing number of empty shops. The inclusion of two large supermarkets in Huntly has severely affected local business, and consequently the number of boarded-up windows sadly grows, signalling the demise of rural commerce. This change in tide for commerce affects not only the way Huntly looks, but also how it operates socially, politically and economically. What use do we have for these empty shops?


Gauld & Sons Grocers shop, Huntly, digitally manipulated photo, April 2003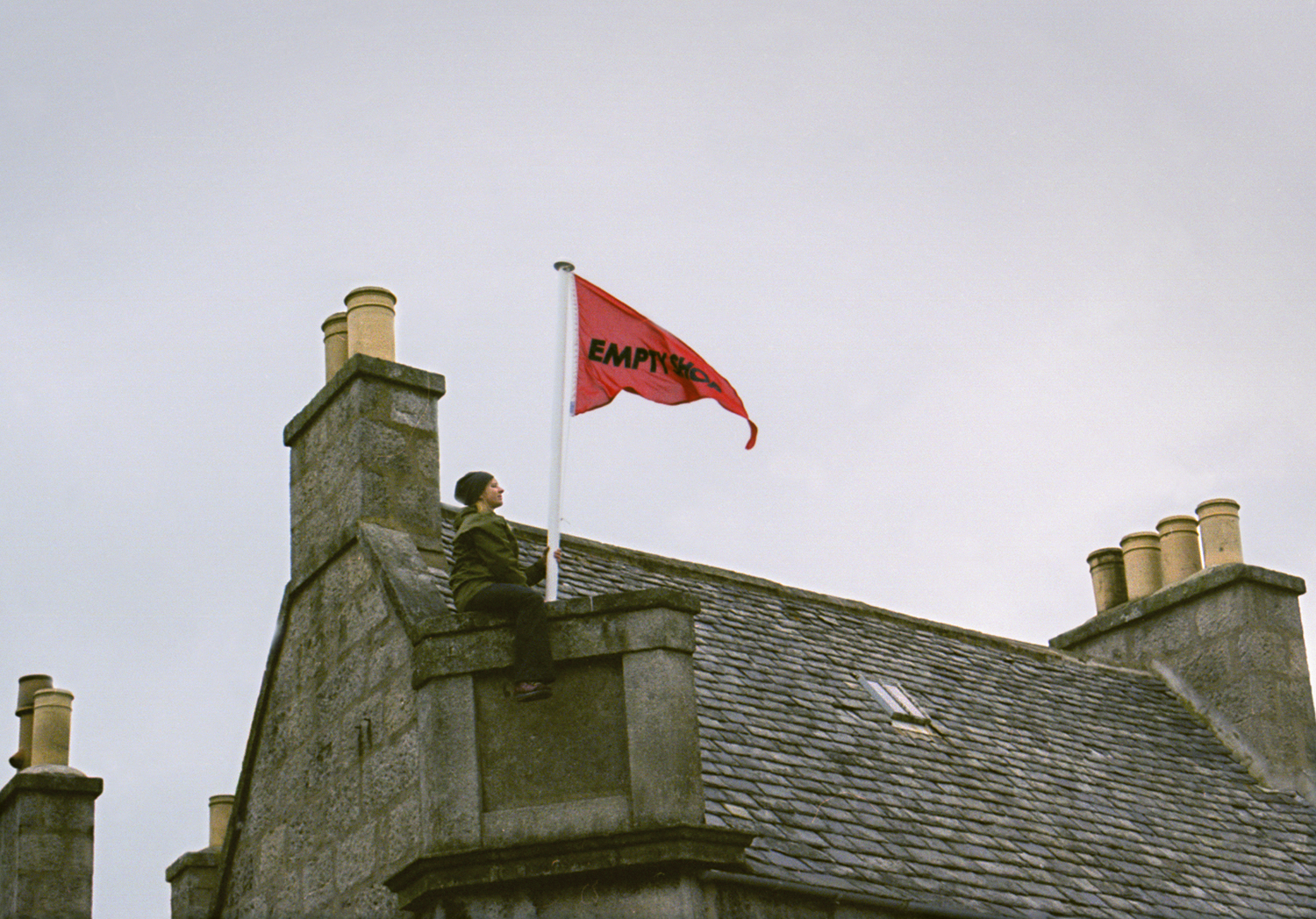 Photo documentation: Empty Shop, performance, Gauld & Son grocers shop, declaration of the first 'Empty Shop Monument' in Britain, April 29, 2003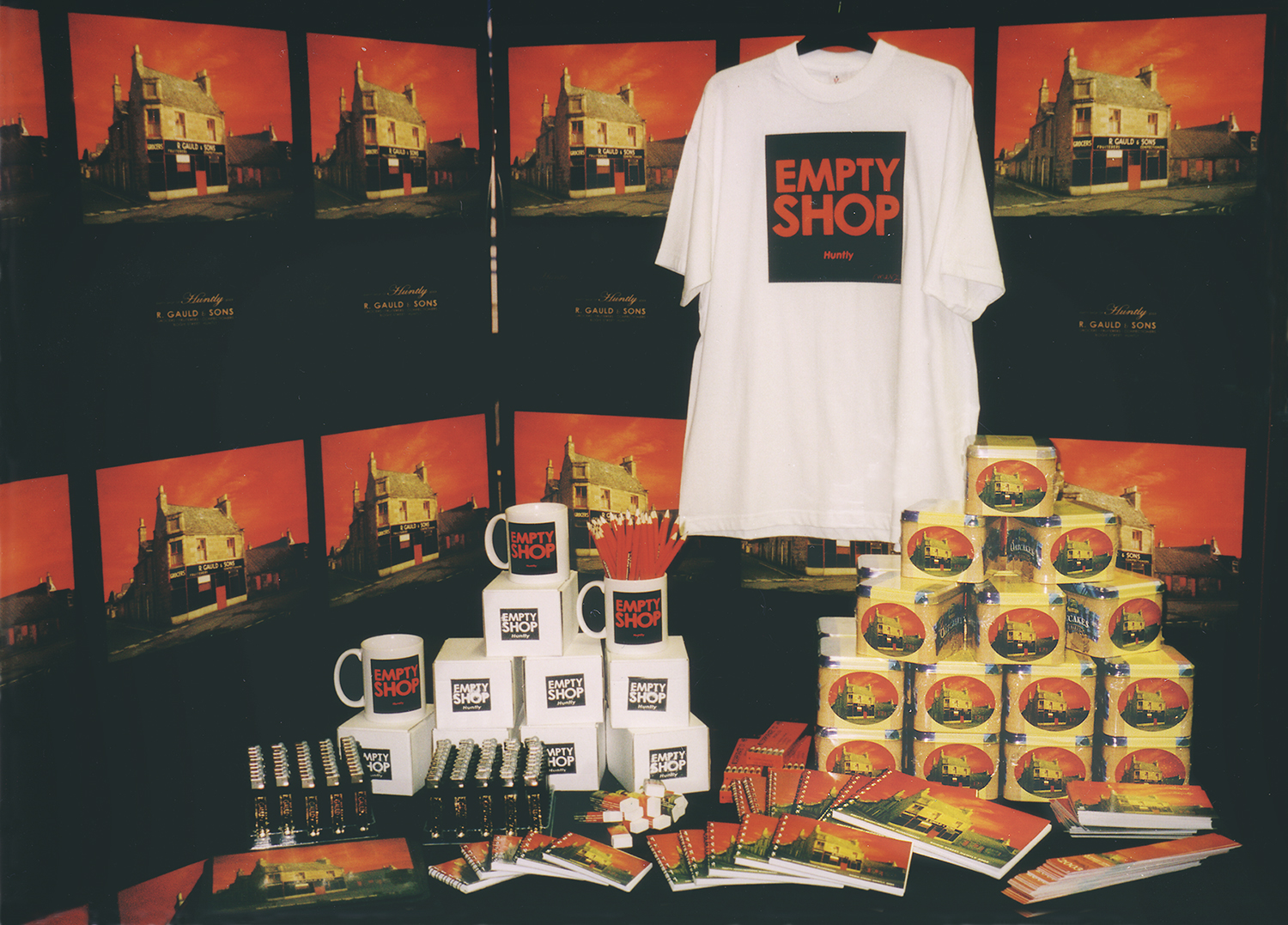 Empty Shop / Modern Monument, merchandise, Huntly Museum, April – May, 2003
Funded by Scottish Arts Council and Carnegie UK Trust