A project, exhibition and publication about women in prison and criminal justice in Scotland
400 was the average number of prisoners during May 2009 at Cornton Vale, Scotland's only women's prison. That might not be a big figure, but it has doubled in a decade. In 1998, when it was below 200, the Scottish government promised to half the female prison population over the next ten years. Things have obviously gone wrong.

For nearly two years I have worked on this project and everything I have learned tells me that the situation is desperate for women in prison, not only in Scotland, but in the UK. I have visited Cornton Vale nine times, for meetings, interviews and on prisoner visits. One time, the Governor, Mr Ian Gunn, took me on a tour of the prison and I saw a girl in a 'suicide cell'. A nurse was appointed to watch her around the clock. That day there were six girls on suicide watch, but the record number is 33 in one day.

This exhibition is the first manifestation of an on-going project about women in prison, criminal justice and politics - and campaigning for penal reform. This is about us, as a society, and what we can do to improve these problems. Through collaborations with a variety of people I wish to build bridges of understanding, provide well-researched information and challenge public perception of crime and punishment.
Eva Merz, 5th June 2009 (Introduction to the exhibition What are they doing in there? at SWG3 Gallery, Glasgow, 6 -14 June 2009)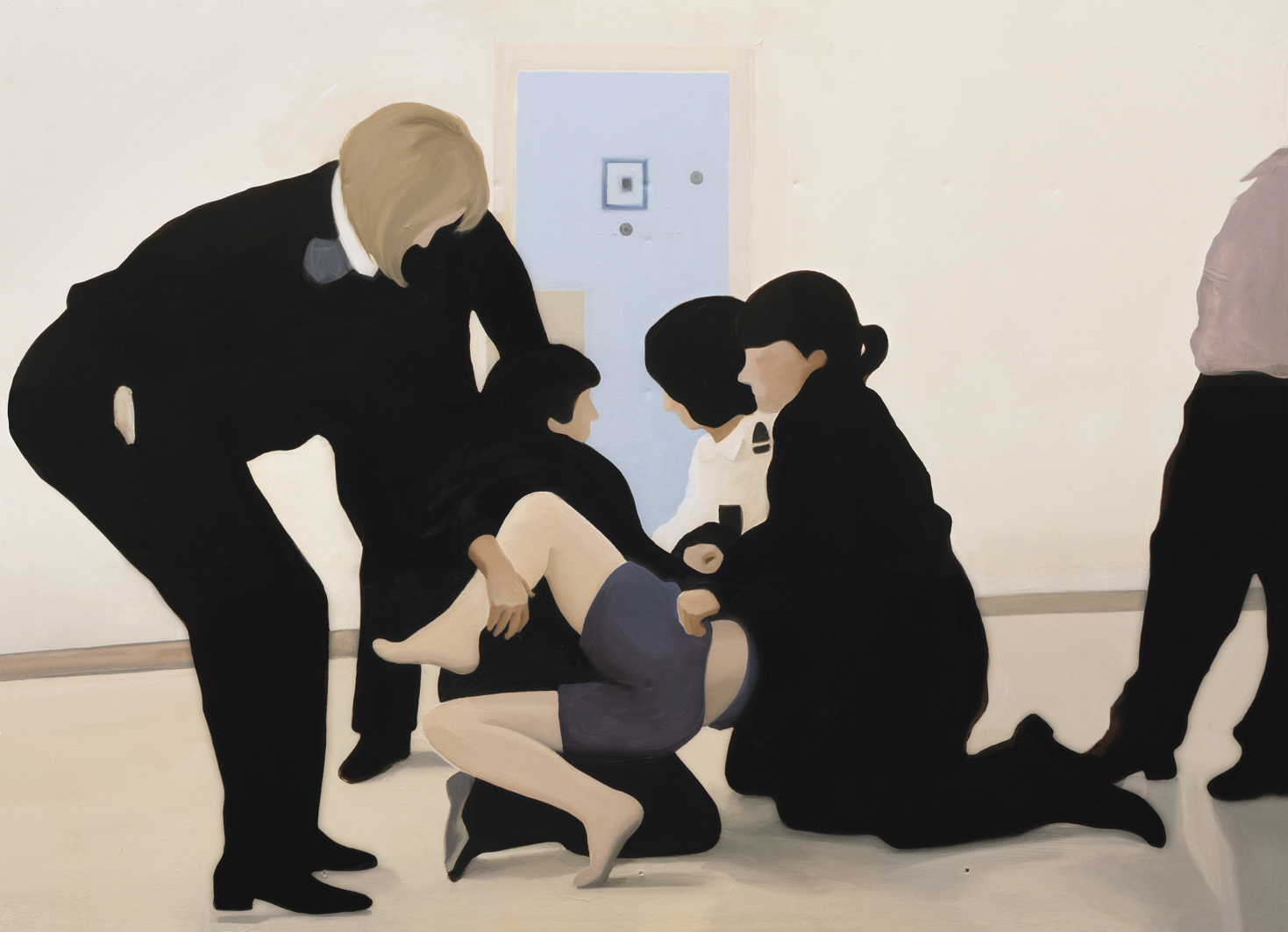 Poster: The Hopeless (Situation) depicts a scene where a young woman in suicide outfit is being restricted by prison wardens. A film-still from BBC documentary, 'Girls Behind Bars', recorded in Cornton Vale, Scotland's only women's prison. Original painting: 120 x 160 cm, 2008/2009
Installation and public debate at SWG3 Gallery, Glasgow, 6 -14 June 2009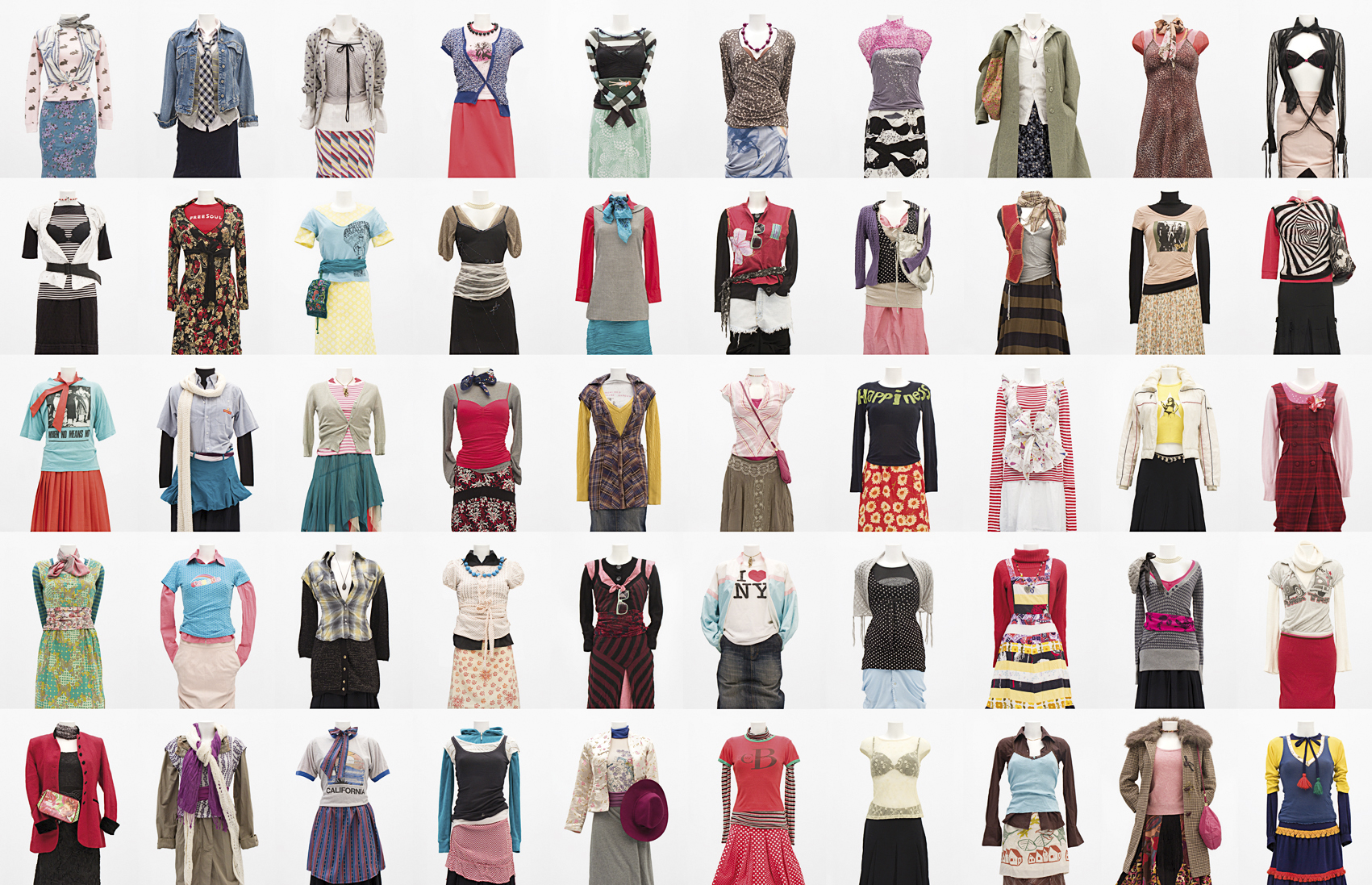 'You, Me, Us & Them Compositions', digital archival pigment print, 120 x 160 cm, 2009/2010
'You, Me, Us & Them' is a publication containing a series of interviews offering different perspectives, opinions and first-hand experiences on the topic of female prisoners in the Scottish criminal justice system.
Most importantly, the book asks questions of us, its readers. When interviewed, a retired judge admits: "One of the functions of prison is to let society forget about what goes on." Do we, on the outside, know how many women are in prison or who they are? Do we even want to know? With rising numbers of women in prison in Scotland, and no simple, single answer as to how this trend may be reversed, the interviews contained here encourage greater dialogue and a shift in public awareness.

Eva Merz's book 'You, Me, Us & Them' tackles the incredibly thorny issue of women in prison. In 2007, on an artist's residency in Tillydrone, Aberdeen, Merz got to know one of her neighbours, a heroin-addicted drug dealer. Through this personal friendship she followed her instinct and her nose into the justice system. Never judgemental, never hectoring but undoubtedly blistering at times - witness the anonymous ex-judge who fulminates against the stupidity of political rhetoric on crime - the book is eloquent testimony from the front line of suffering and chaos that drives women into prison and keeps them going back again and again.
by Moira Jeffrey in the article 'Travels with my art' in Scotland on Sunday, Jan 23, 2011
Project funded by Statens Kunstfond (Danish Arts Foundation) and Scottish Arts Council

Publication funded by the Glasgow School of Art

Review by Dr Alejandra Rodriguez-Remedi
More information about this project: www.newsocialartschool.org - You, Me, Us & Them