New Photographs 
Having moved back from Scotland in 2011, I settled in my hometown, Esbjerg, mainly to be near my father who had fallen seriously ill. I wanted to spend time with him and to be there when my mother needed help. He was still living at home then. I was trying to get to know him better, now that I was gradually loosing him to the evil darkness of dementia.
His world became centred around the dining table in the kitchen, where he sat most of the day, having his meals, ripping up newspapers and, once in a while, trying to express himself by uttering some strange sentences. I thought his hands were living their own lives, no longer controlled by his will. I started photographing, which I hadn't done for a long time.
In the afternoons, when he was napping, I would go through his cupboards and drawers to find the many objects that he had collected over a lifetime. I chose the ones I wanted, picked them purely by instinct, and photographed them one by one. I didn't know what I wanted to say but the pictures somehow came together, like testimonies, in a search for my own origin. Stories from his life. Witnessed by me.  

Cowboy & Indianer, 1964/2012
Archival pigment print on dibond, 36 x 100 cm
Daddy's Guns: No 1, Magnum + No 2, Peacemaker, 1998/2012
Special edition: 36x45 cm, archival pigment print
Role of Memory No 1 – 5, 2012, Archival pigment print on dibond, 45x120 cm
Words Words No 1 – 5, 2012, Archival pigment print on dibond, 45x60 cm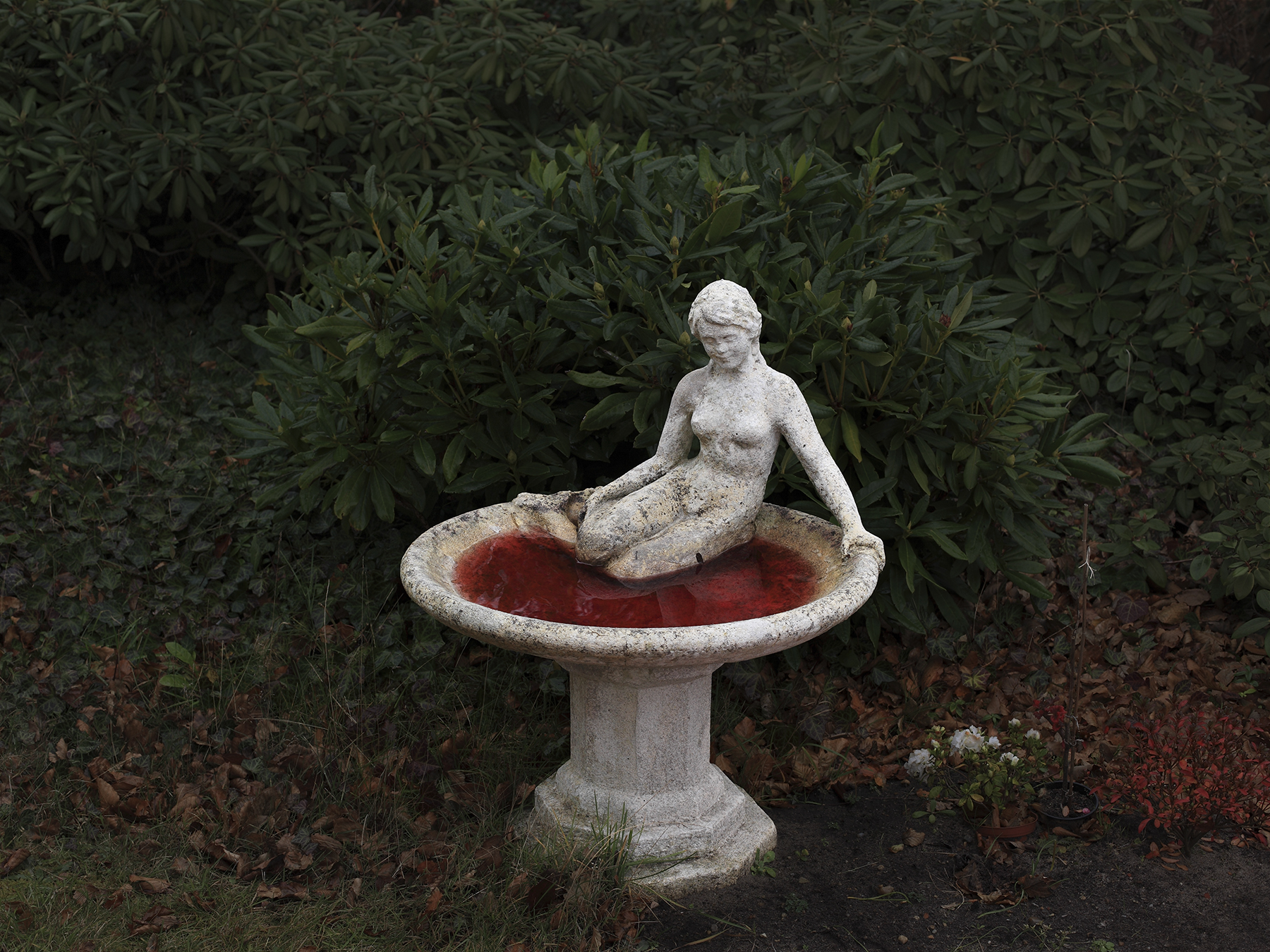 Engel, 2012
Archival pigment print on dibond, 112 x 150 cm / 56 x 75 cm
Udstillet på Galleri Kant, Esbjerg den 14.4. – 27.5. 2012