Illegal Poster, Glasgow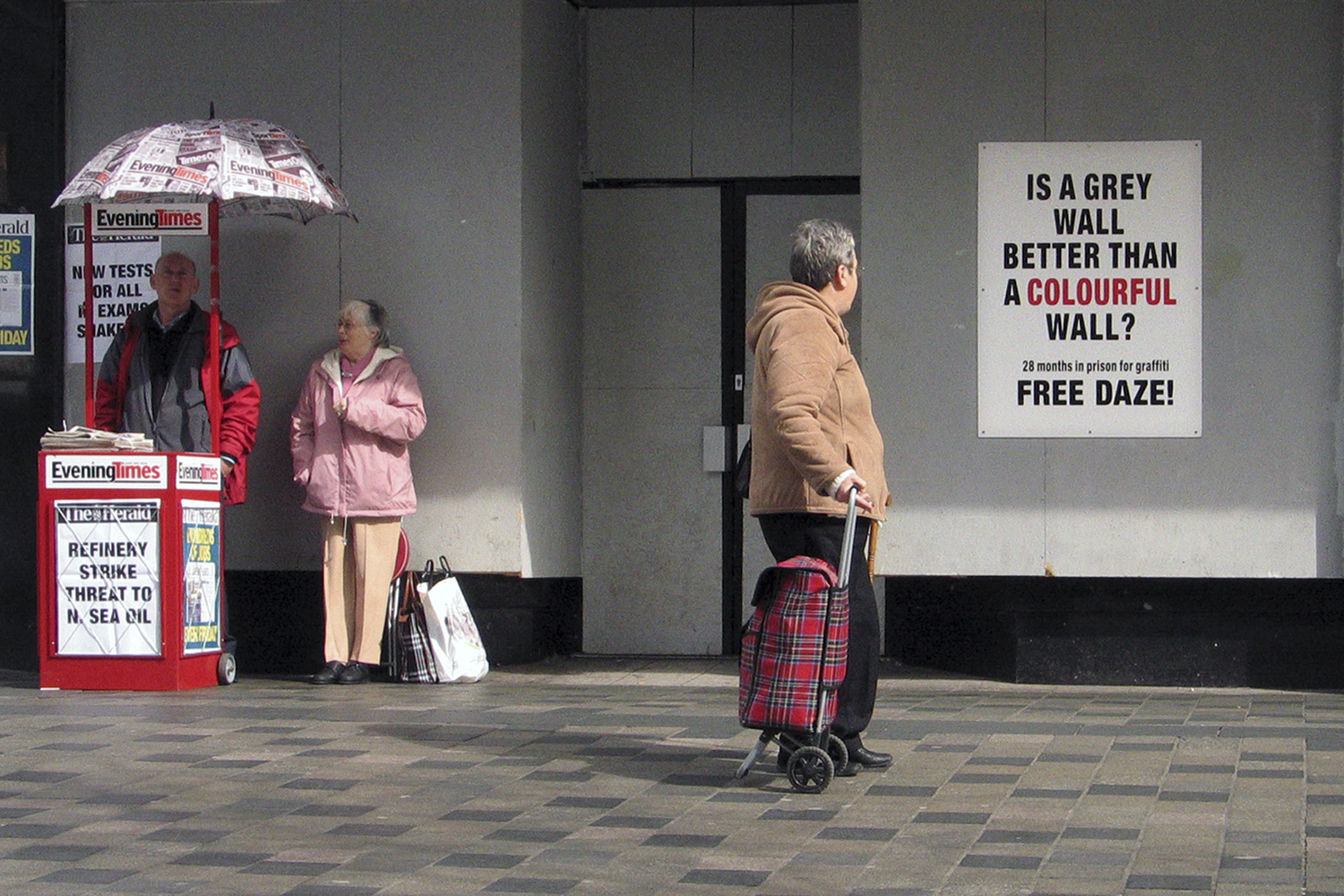 Street view: illegal poster (PVC board and vinyl lettering) mounted next to a newspaper stand, seeking to draw attention to the imprisonment of graffiti writer DAZE - and to the criminalisation of street art in general. Sauchiehall Street, Glasgow, 2008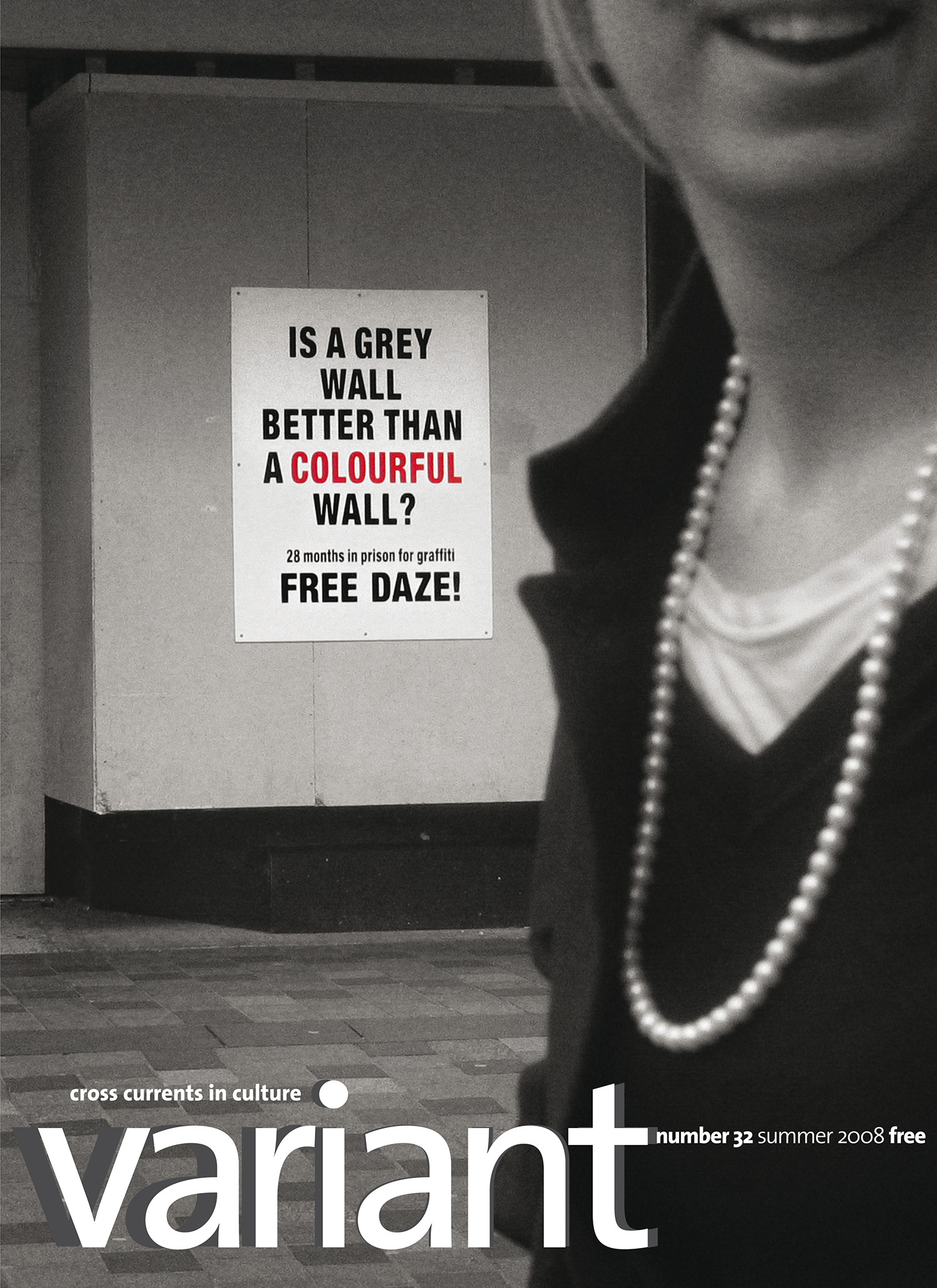 Cover of Variant number 32 / summer 2008. Variant is Scotland's leading independent arts journal, a magazine of cross-currents in culture: critical thinking, imaginative ideas, independent media and artistic interventions.
Press release:
25th April, 2008: The 'Free Daze poster', looking like an over-sized Evening Times poster, was questioning whether it can be justified that a graffiti writer goes to prison for painting walls. Daze aka Gary Shields, 21, got sentenced 28 months prison for writing graffiti and sent to serve time in the overcrowded Barlinnie prison.
Daizy (Eva Merz alias), spokesperson for the group behind the poster, says "We don't know Daze, but he is a fellow street artist and his case is an appalling example of the fact that we live in an intolerant society with a totally unrealistic justice system."
Justice Secretary Kenny MacAskill recently renewed his pledge to avoid sending less serious offenders to prison and he was quoted in the press for saying that Scotland was in a 'perverse situation' where offending has gone down, but the prison population has reached 'record levels.'
Public space has become increasingly commercialised and visually polluted by advertising and billboards. Daizy: "Besides, who decided that graffiti is undesirable, but billboards aren't? Daze painted his name – we state a political opinion. Graffiti, fly-posting, stencils, stickers, it's all street art – which helps making the city a colourful, diverse and communicative place."
The signboard is mounted on the boarded-up shop front of a former Burger King, on the corner of Sauchiehall and Renfield Street. The sign is up until somebody decides to remove it.
More about this project: www.newsocialartschool.org - Free Daze